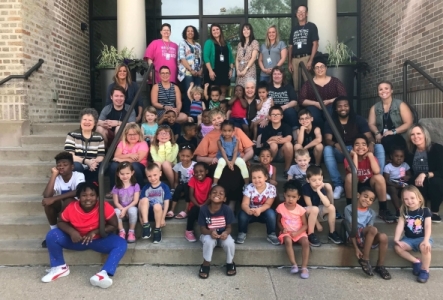 do you believe in Waypoint?
Annual Campaign
When you believe in yourself, anything is possible. But at times, it can be hard to believe that things will get better-that you will be able to move forward from experiences and situations that have left you feeling hopeless. At Waypoint, we believe that all people deserve a safe place to call home, a healthy relationship, and access to quality child care. When these goals seem impossible, Waypoint is there to believe in individuals until they have the strength to believe in themselves again.
Every year, Waypoint has a goal to raise $100,000 through the "I believe in Waypoint" campaign to support the critical services offered to the community.
Your gift will provide hope to those who need it most and can truly change lives.
Thank you for being a part of the solution to end homelessness, domestic violence, and poverty in our community. Your donation can help those facing some of life's most difficult situations move forward to a brighter future.
$25 can provide a one night stay at the Madge Phillips Center Shelter.
$50 can provide case management sessions to a household facing a housing crisis.
$75 can provide assistance to support a victim fleeing from their abusive partner.
$100 can provide scholarship funds for a family needing child care.
---
Contact Waypoint
318 5th St SE
Cedar Rapids, IA 52401