---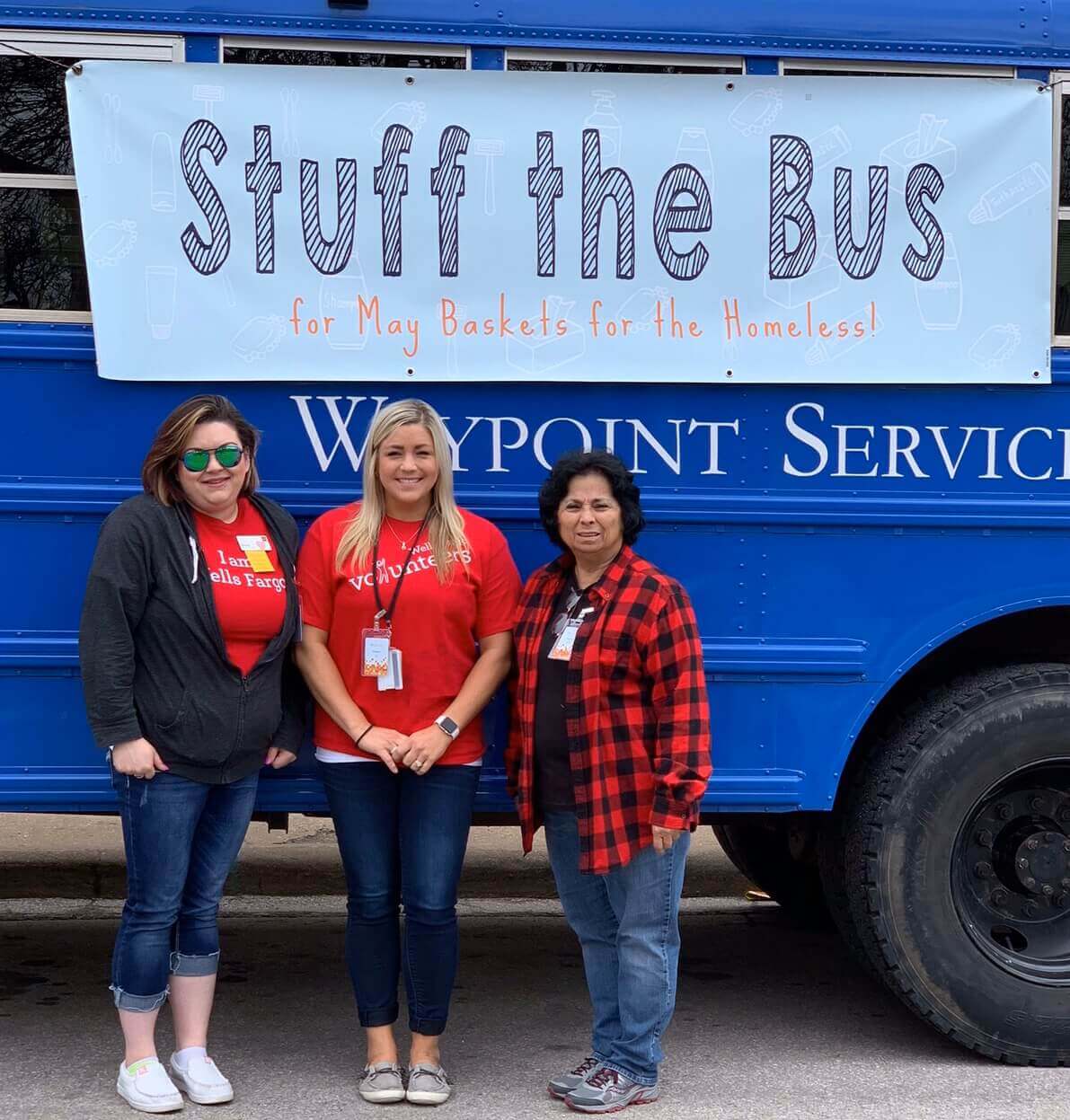 "stuff the bus" for may baskets for the homeless
May Baskets for the Homeless
May Baskets provide a warm welcome to families gaining access to permanent housing. As families work to secure safe, permanent housing, they often lack the resources to secure basic household necessities. May Baskets for the Homeless allows households to start off on the right foot by providing access to these items to make the transition into permanent housing easier, leading to a higher likelihood of success.
Looking to get involved? Collect non-perishable food items and new household products from the list below with your friends, family members, co-workers, or community groups. Items can be put together in laundry baskets, boxes, or plastic storage tubs. Donations will be accepted at Waypoint's main administrative building (318 5th St SE) on Monday, May 3 between 9:00 a.m. and 4:00 p.m.
Needed Items: Non-perishable food items, bedding (twin or queen), blankets, pillows, laundry detergent, pots and pans, dish sets, glasses, silverware, shower curtains and shower curtain rings, garbage cans, toilet paper, paper towels, bath towels, bus passes, and gas station gift cards/gas cards.
While May Baskets for the homeless is a one day event, Waypoint relies on community donations of the items listed above all year long.
For questions regarding May Baskets for the Homeless, please contact Brittany Appleton at bappleton@waypointservices.org or 319.731.6118
Want to help us spread the word about May Baskets? Click here for a printable poster!
---
Contact Waypoint
318 5th St SE
Cedar Rapids, IA 52401