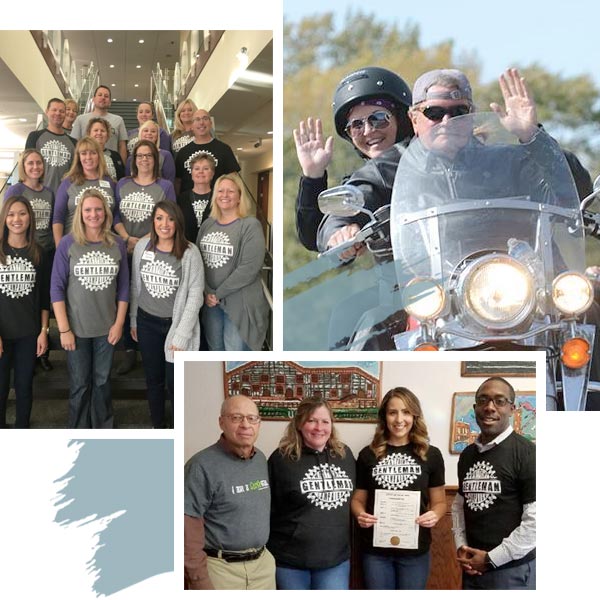 help end domestic violence
The Gentleman Campaign
Do you know that according to the National Network to End Domestic Violence, 1 in 3 women will experience domestic violence within their lifetime? Waypoint established the Gentleman Campaign© in 2013 in an effort to spread awareness about domestic violence and encourage community involvement. Throughout the month of October, events are held that recognize the individuals, especially men, who are taking a stand with Waypoint to end domestic violence.
Gentleman Campaign© Events:
Apparel Sales: Purchasing Gentleman Campaign© gear to show your support
Gentleman Day: Wear your Gentleman Campaign© gear on October 21 to spread awareness on ending domestic violence
Benefit Motorcycle Ride: Join Waypoint on October 10 for the 8th Annual Ride to end domestic violence
For over 30 years, Waypoint has provided domestic violence services to the community. In 2013, Waypoint became the comprehensive service provider for seven counties in Northeastern Iowa, including: Benton, Black Hawk, Buchanan, Delaware, Dubuque, Jones and Linn. Waypoint's services are 100% free and confidential and include emotional support, individual and group counseling, access to resources and community referrals, criminal and legal advocacy, medical advocacy, and a 24/7 Resource & Support Line.
The Benefit Motorcycle Ride
Save-the-date for the 8th Annual Gentleman Campaign© Benefit Motorcycle Ride on October 10, 2020!
This year's ride will be a scavenger hunt! After leaving McGrath Powersports, travel through several counties in Waypoint's service area to stop at various landmarks and destinations. Waypoint staff will be available to take your photo and punch your punch card. Anyone who completes the scavenger hunt and turns in their punch card at Chrome Horse will be entered into a prize drawing! Make sure to be at Chrome Horse by 4:00 p.m. for a chance to enter.
50/50 raffle tickets will be available for purchase at registration, each landmark, and at Chrome Horse.
Registration: 10:00-11:00 a.m. at McGrath Powersports
Ending location at Chrome Horse (arrive by 4:00 p.m.)
Check out our Facebook event page for updates and more information about the ride!
Interested in sponsoring the event? Complete the sponsorship agreement form or contact Brittany for more information!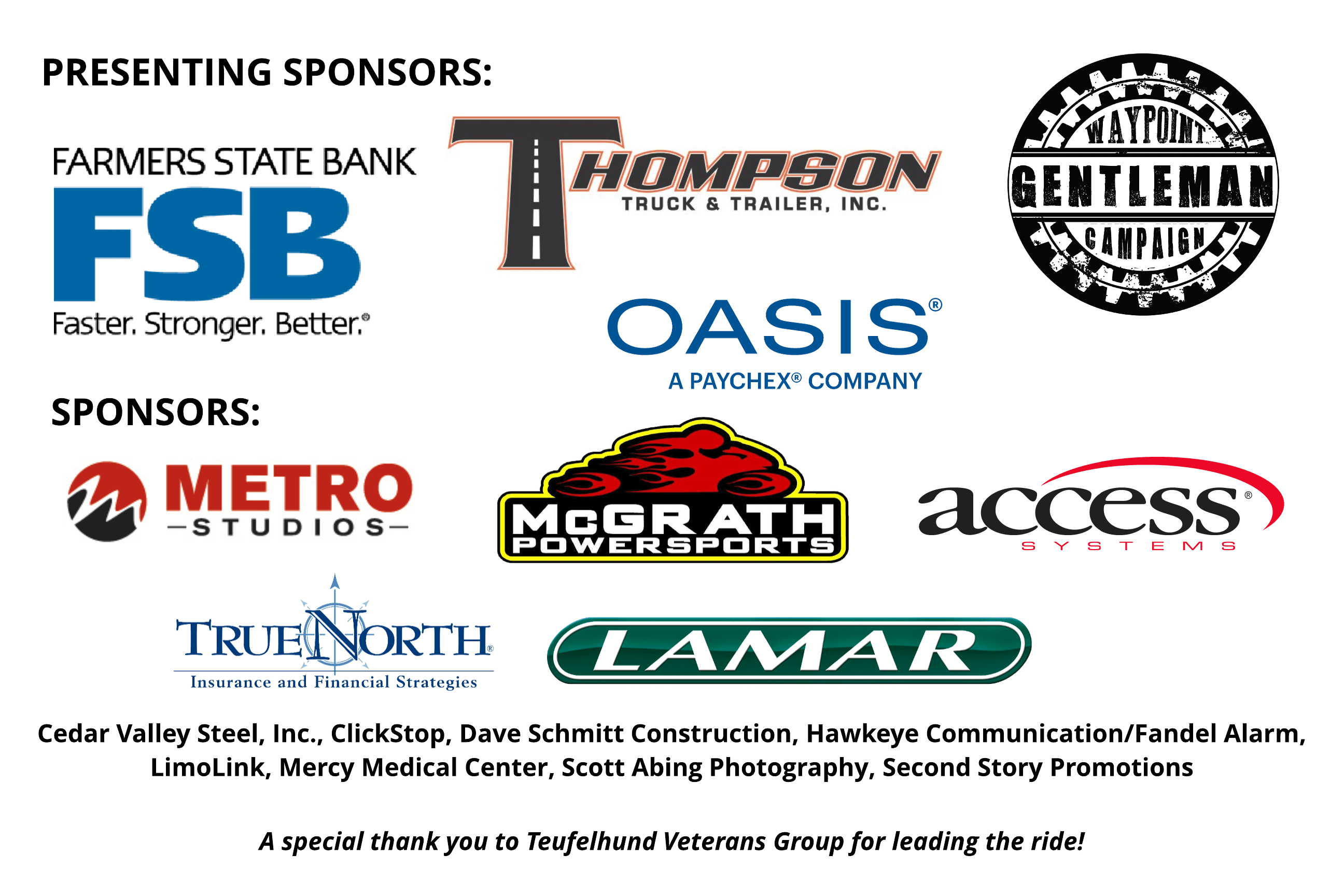 Housing & Homeless Services
Contact Waypoint
318 5th St SE
Cedar Rapids, IA 52401