celebrate waypoint serving the community for 125 years
Celebrate Waypoint!
Join Waypoint as we celebrate the amazing work we do in the community!
Celebrate Waypoint (formerly The Waypoint Party) will be back in-person this year! Follow our Facebook page for updates as more information becomes available.
The event will include a silent auction, cash bar, complimentary appetizers, and entertainment from the Fun Pianos of Iowa! All proceeds from the event will benefit Waypoint's critical programs: Housing Services, Domestic Violence Services, the Survivors' Program, and KidsPoint Child Care Programs.
Date: Thursday, March 9, 2023
Time: 3:30-6:30 p.m.
Location: The Olympic Southside Theater
Cost: TBD
2022 Event Sponsors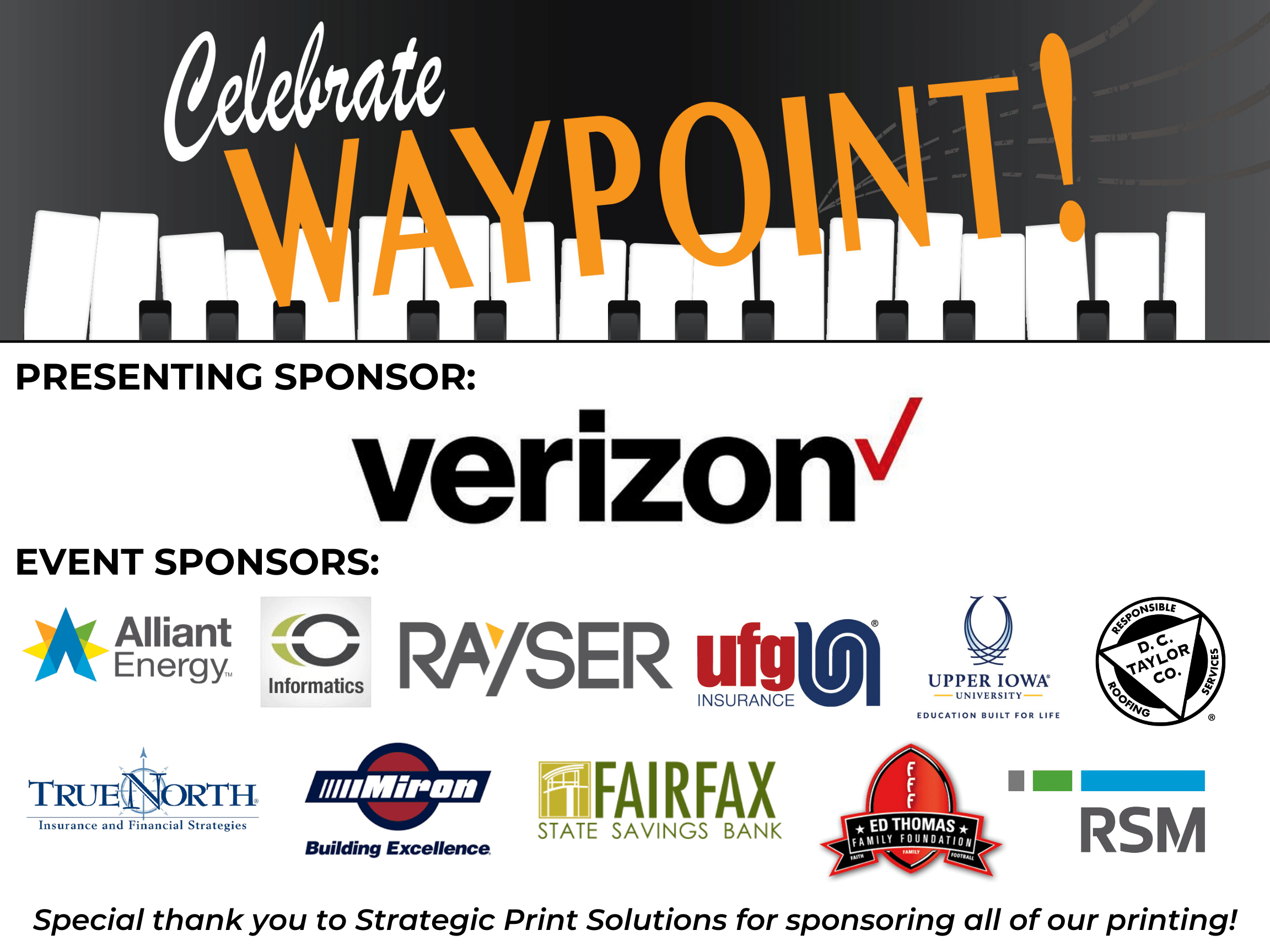 ---
Contact Waypoint
318 5th St SE
Cedar Rapids, IA 52401