Volunteer Opportunities: Share your time. Change a life.
Without the support of community volunteers, Waypoint could not continue to inspire nearly 8,000 individuals to move forward in their lives each year. Whether you are interested in working directly with clients or supporting programs from behind the scenes, Waypoint has a variety of volunteer opportunities to help turn your passion into action to better our community.
DOWNLOAD EDITABLE VOLUNTEER APPLICATION
Shelter Division Aide: Waypoint's Housing Services is seeking volunteers to assist with client shelter diversion. Volunteers are needed to contact individuals who are temporarily living with friends or family to ensure they have access to resources and are working toward attaining their own permanent housing. Principle duties and responsibilities include:
Contact clients who are seeking shelter to connect them to community resources
Complete required paperwork and data entry
Provide information and resources
Tenant Academy Facilitator: Waypoint's Housing Services is seeking volunteers familiar with tenant and landlord rights and responsibilities to facilitate a nine hour Tenant Education course once a month. The nine-hour course is stretched over three days (3 hours/day) and is held either at the main Waypoint building or the Cedar Rapids Ladd Library on the Southwest side of Cedar Rapids. Days and hours may vary from month to month. Volunteer responsibilities include:
Facilitate a nine-hour tenant education course; group sizes typically vary from 5-15 individuals
Teach participants basic skills to be a successful tenant, such as effective ways to communicate with a landlord, basic budgeting for rent and utilities, rights and responsibilities of a tenant and landlord, how to receive a security deposit back, how to search for safe, stable housing, etc.
Work with Waypoint staff to schedule speakers from the community (i.e. Iowa Legal Aid, credit counselors, etc.) to present during class time
Volunteer must be available monthly or bi-monthly to facilitate this course and have reliable transportation to either the main Waypoint building or the Ladd Library. Prior to facilitation, volunteers must complete an online "Rent-Wise" training. Volunteers must be comfortable with public speaking and have experience as a rental tenant or a landlord to be well-versed in tenant and landlord laws.
Shelter Services Assistant: Waypoint's Housing Services is seeking volunteers to support emergency shelter and program staff. Principle duties and responsibilities include:
Clerical duties:

Greet clients at front desk and direct them to advocate appointments or community resources
Field, respond to, and collect data on phone calls for emergency shelter and housing resources, providing information and referrals
Complete necessary paperwork and data entry, including making copies, filing paperwork, and compiling information packets for clients
Provide non-judgmental support to clients

In-kind donation support

Organize donations to ensure easy access for staff, volunteers, and clients
Restock supply areas as needed
Complete necessary paperwork and data entry for incoming donations
Clean common spaces within the Shelter Services office and Madge Phillips Center Shelter
Deep Cleaning of Madge Phillips Center Shelter: Invite your friends, family, or colleagues and sign up to deep clean the Madge Phillips Center Shelter. We will provide everything you need to make our shelter sparkle and shine. Opportunities are available Monday - Friday 9:00 a.m. - 4:00 p.m. Volunteers must be at least 16 years-old.
KidsPoint Classroom Aide: Volunteer classroom aides are caring, enthusiastic individuals who assist with various activities in the classrooms. You will be helping with educational activities, arts-n-crafts, physical fitness, or whatever activities are happening in the classroom. Volunteers must be able to commit to a consistent weekly schedule, but the number or hours required are flexible. Volunteers must be at least 16 years-old and pass a criminal background check. Previous child care experience is preferred, but not required.
KidsPoint Mentor: A KidsPoint Mentor is caring, responsible adult who serves as a trusted friend and role model to students at KidsPoint's before/after school care sites. Mentors will encourage the development of important academic and life skills and positive choices within the children's lives. Mentors will support a specific site by providing homework help, activity support, and guidance to all students. Volunteers must be at least 16 years-old and pass a criminal background check. Previous child care experience is preferred, but not required.
Domestic Violence Victim Advocacy & Support: Waypoint, the comprehensive domestic violence victim service provider serving Benton, Black Hawk, Buchanan, Delaware, Dubuque, Jones and Linn counties, is looking for volunteers to assist individuals experiencing controlling, abusive partners. Ideal candidates are non-judgmental, compassionate, encouraging, and empowering. After passing an initial interview, 20 hours of free online must be completed with additional role specific training to be completed with an advocate. Volunteers must be at least 18 years-old and be able to commit to at least 1 volunteer shift per month.
Volunteers may support victims:
In medical and legal settings, providing emotional support, information, resources, and further assisting victims in navigating the legal and medical system; medical advocacy requires being on-call for emergency room response
Over the phone, providing emotional support and resources/referrals during business hours, and in individual and group settings
Events: Volunteers make it possible for Waypoint to host several fundraising events and awareness campaigns throughout the year. Volunteers can serve on event planning committees for The Gentleman Campaign, The Waypoint Party, and Tribute to Women of Achievement or assist with day-of-event needs for Waypoint Wonderland and May Baskets for the Homeless.
Group Volunteering: Group volunteer opportunities are available throughout the year to support Waypoint's programs and administrative teams. Groups can assist with cleaning the Madge Phillips Center, sorting and organization donations, and other projects depending on the current need. Waypoint also participates in United Way's Day of Caring.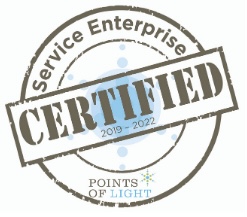 Contact Waypoint
318 5th St SE
Cedar Rapids, IA 52401