Honor Society
Tribute honorees continue to make an impact through Women Helping Women Scholarships. Waypoint is honored to invite you to become a member of an exclusive society for women who have previously been nominated and recognized through the Tribute to Women of Achievement event. The Tribute Honor Society is a way for past honorees to continue to empower women to move forward in their lives. This yearly membership is a great way to help enrich the lives of women who are homeless, living in poverty, or victims of domestic violence.
Membership to Tribute Honor Society is $125 and includes:
A donation to the Women Helping Women Scholarship- a scholarship awarded to women who receive services at Waypoint to assist them in reaching their goals related to education, basic needs, or child care
One reservation for the Tribute to Women of Achievement Luncheon
Recognition at the Tribute to Women of Achievement Luncheon, on Waypoint's website, and on Waypoint's social media
Are you a past Tribute to Women of Achievement honoree? Join the Tribute Honor Society today!
2022 Scholarship Recipients (please note: names have been changed for confidentiality reasons)
Shelby connected with Waypoint when she was pregnant with her daughter and trying to leave an extremely dangerous domestic violence situation. Waypoint assisted her with fleeing from the abuse through a safety plan and counseling. Shelby plans to use her scholarship funds to help pay for her tuition at Hawkeye Community College where she is studying Liberal Arts with an emphasis on Family Services. She wants to use her degree to help other women who are experiencing domestic violence.
Renaie began working with Waypoint when she and her son were experiencing homelessness and living out of their car. After getting Renaie connected with emergency shelter, Waypoint staff connected her with local landlords and financial support options, while also providing emotional support and help setting goals. Renaie plans to use her scholarship funds to help with housing costs and basic needs.
Ralonda started working with Waypoint when she started having trouble paying for her son's tuition at KidsPoint Child Care, which is managed by Waypoint. With Waypoint's support, Ralonda was able to ensure her son could continue care and she could work on achieving her goals. Ralonda plans to use the scholarship funds to help pay her child care fees.
Megan started working with Waypoint's Survivors' Program in February after an inmate escaped custody and invaded her home, holding her and her children at knifepoint. Her advocate has helped Megan normalize her feelings, but also work toward not feeling fearful all of the time. Her advocate has also helped connect them all to therapy and has attended court meetings with her. Megan plans to use the scholarship funds to get ahead on rent and other bills that have fallen behind after she lost her job due to the traumatic experience.
To become a member, please contact Sophie Knighton at 319.731.6152 or sknighton@waypointservices.org or submit this form with your $125 membership fee.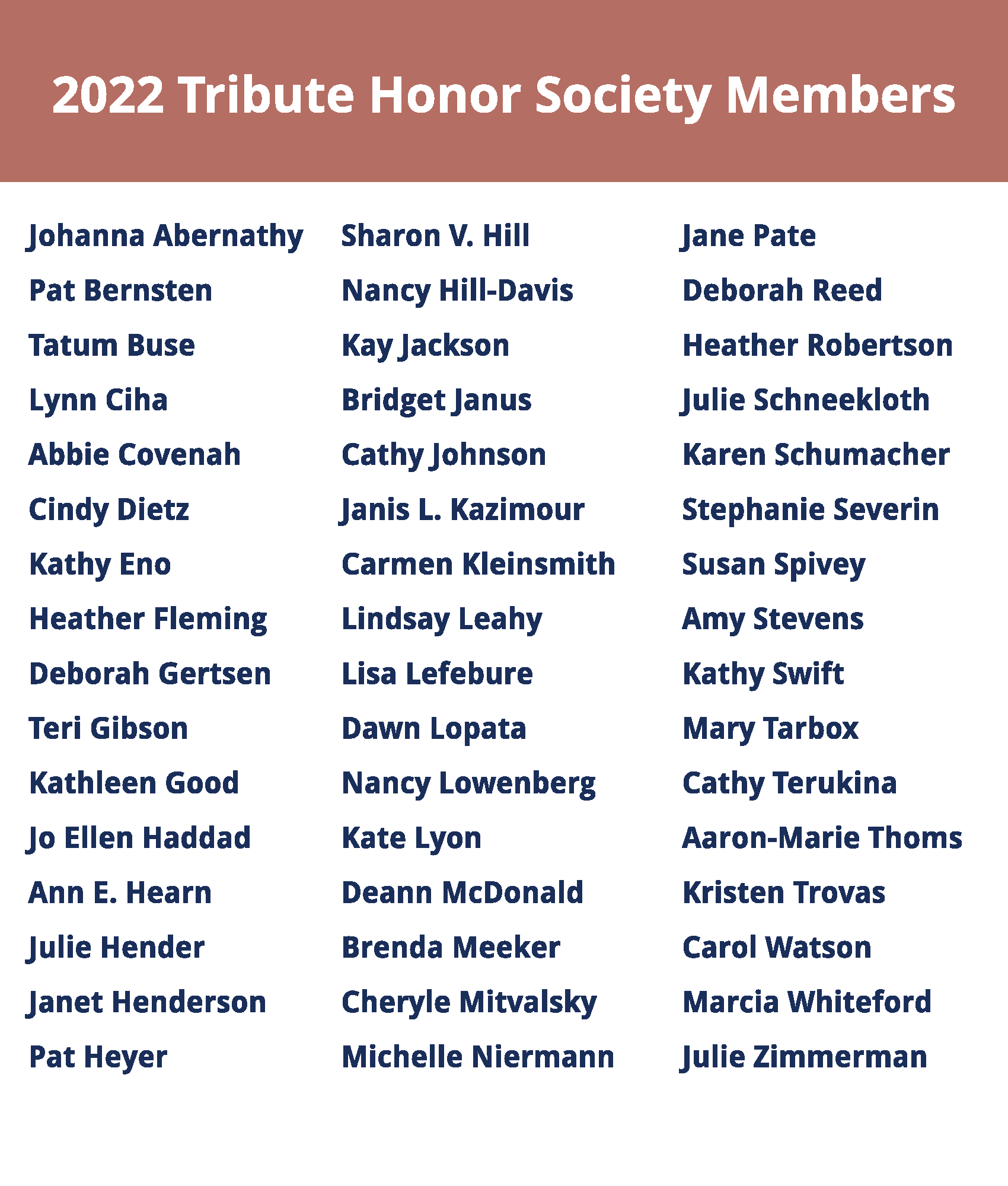 Domestic Violence Resource & Support Line
Housing Services
Contact Waypoint
318 5th St SE
Cedar Rapids, IA 52401