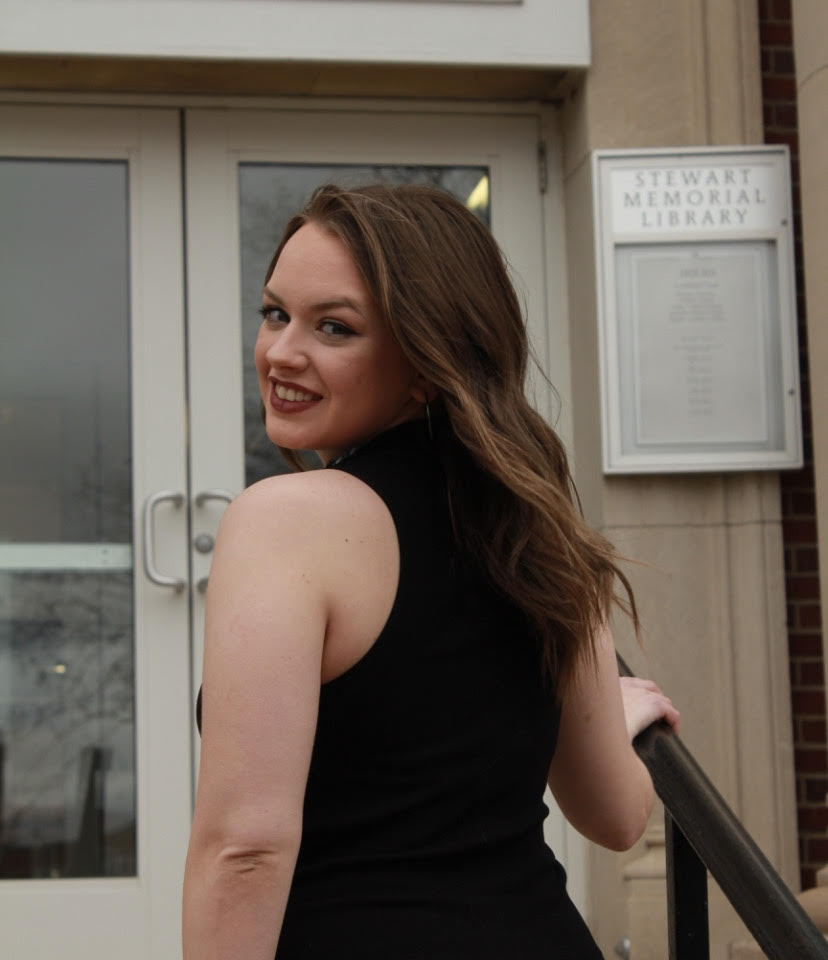 My name is Baylee, and I recently graduated from Coe College in Cedar Rapids with a major in Psychology. When looking for internship opportunities, I thought back to a community engagement project I did my freshman year of college at Waypoint. It was a brief project, however the environment and message of the organization had still stuck with me. Everyone I met was welcoming and joyful, and it seemed like the kind of organization I would want to be a part of. I found that I really valued Waypoint's mission and what they do for our community. I knew the area I wanted to focus on for my internship would be Resource Development & Marketing. Waypoint would allow me to focus and grow in that area while also providing me with the opportunity to support an organization that helps so many individuals in our community.
My time at Waypoint allowed me to learn and grow both personally and professionally. I was given so many opportunities that fostered my exploration, education, and experiences. They allowed me to explore different areas within the organization, including one on one conversations with individuals from different departments, and even spending a whole day in another department to form a better understanding of the organization as a whole. They provided opportunities to collaborate with others and form positive professional relationships. They provided me with real projects that allowed me to truly form a better understanding of the resource development and marketing field. I was always provided with projects or opportunities that were beneficial to my professional development. I have enjoyed and appreciated every opportunity that Waypoint has provided me, and I will use the knowledge I've gained for years to come!
My supervisors were very helpful, engaging, and supportive. They helped me finalize my personal and professional goals. They inquired about my interests, then provided opportunities or projects that aligned with them. They provided an amazing balance between support and autonomy. I was often given a lot of freedom, which fostered the creative and learning process. I also felt very comfortable asking for guidance as my supervisors were always ready and willing to support me. My supervisor checked in with me regularly to see how I was feeling and if I was reaching my goals. I was given so many opportunities to learn and grow during my time interning at Waypoint thanks to my amazing supervisors and peers!
Waypoint provided me with a hands-on educational experience that I will forever cherish. It is clear that everyone who works there is passionate about what they do, and it was so wonderful to be a part of that for a short time! I will forever have a spot in my heart for the organization and everyone who makes what they do possible. I've enjoyed my time at Waypoint so much, and as hard as it will be to move on, I have a lot to take with me as I go.
Previous
In light of local conditions, the pandemic, aftermath of the Derecho, and economy, Waypoint's Housing Services are in historically high demand with the community seeing the number of households experiencing homelessness or a housing crisis over triple the past few years.
Next
My name is Jennifer, and I started interning at Waypoint at the beginning of my senior year at the University of Iowa. At the time, I knew I wanted to focus on digital marketing and/or graphic design, but I also wanted to feel like I was giving back to the community while having control over projects that potentially could be assigned to me. Waypoint offered me an opportunity to learn and grow, but also to be independent.
SHARE THIS PAGE
Domestic Violence Resource & Support Line
Housing Services
Contact Waypoint
318 5th St SE
Cedar Rapids, IA 52401