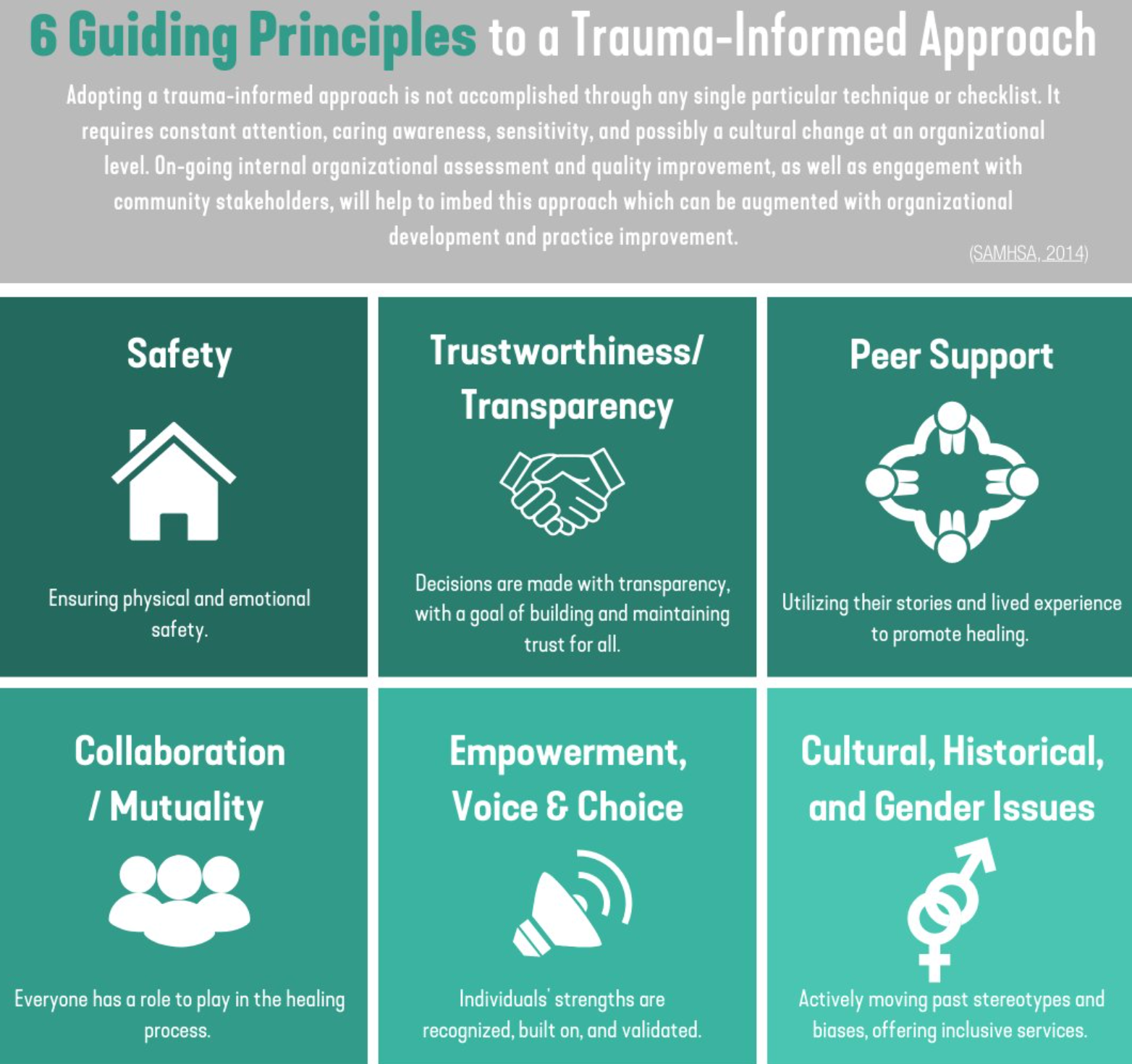 Waypoint and KidsPoint strive to be a Trauma Informed Care (TIC) organization. Being a TIC organization means we:
Recognize the prevalence of adverse childhood experiences/trauma among all people;
Recognize that many behaviors and symptoms are the result of traumatic experiences;
Recognize that being treated with respect and kindness – and being empowered with choices – are key in helping people recover from traumatic experiences;
Operate from a Trauma Informed Care approach when working with clients, children, parents, volunteers, and staff.
Waypoint focuses on ensuring physical and emotional safety for our clients, staff, and visitors in the building. We strive to create an environment/culture that feels physically, socially, and emotionally safe so that we do not potentially cause increased anxiety for individuals which can lead to re-traumatization. Creating a safe environment is fundamental to being able to successfully engage with individuals so we can help people move forward.
You can learn more about Trauma Informed Care here: https://www.traumainformedcare.chcs.org/what-is-trauma-informed-care/
​​
Previous
Learn about our Survivors' Program staff and the difference they make.
Next
Every year, Waypoint maintains a tradition of recognizing women for their personal, professional, and civic contributions to the community through Tribute to Women of Achievement. Reflecting Waypoint's mission of inspiring people to move forward, these women are agents of change in the Corridor through their innovations, organizational enhancements, leadership, and service to others. Their efforts demonstrate the positive influence and impact women have in our community every day.
SHARE THIS PAGE
Contact Waypoint
318 5th St SE
Cedar Rapids, IA 52401