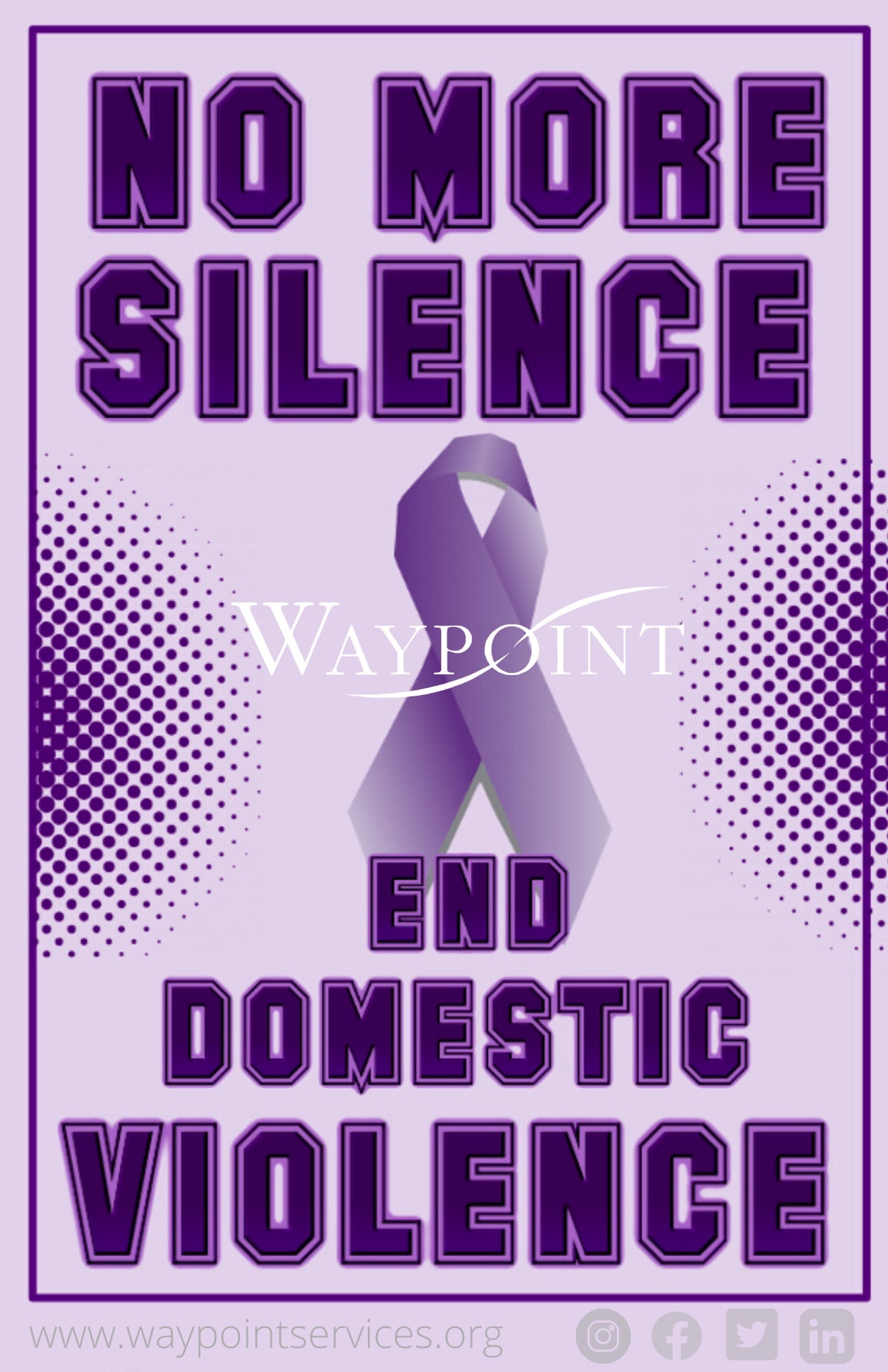 In 2013, Waypoint established the Gentleman Campaign© in an effort to raise funds and awareness for its Domestic Violence Victim Services Program. The campaign focuses on community involvement, empowering individuals, especially men, to be allies for victims and survivors of domestic violence and advocate for healthy relationships. Waypoint's Domestic Violence Program serves 7 counties in Northeast Iowa (Benton, Black Hawk, Buchanan, Delaware, Dubuque, Jones, and Linn). Last fiscal year, Waypoint provided advocacy, safety planning, and support to 1,962 survivors of domestic violence and answered their Resource & Support Line 6,485 times.
Throughout the month of October, Waypoint will be working share information about domestic violence, healthy relationships, and what resources are available to those who may need support. This year, the program is facing an 8% funding cut, so community support is now more important than ever. Community members can get involved by:
Making a monetary donation to Waypoint's Domestic Violence Program
Purchasing Gentleman Campaign© apparel, which will be available for purchase online through October 31
Becoming a volunteer victim advocate
Spreading awareness about domestic violence and Waypoint's programs
October 19, 2021 was proclaimed as "Gentleman Day" by five local mayors. Mayor Brad Hart of Cedar Rapids, Mayor Roy Buol of Dubuque, Mayor Quinten Hart of Waterloo, Mayor Nicolas AbouAssaly of Marion, and Mayor Rob Green of Cedar Falls asked community members to take a stand with Waypoint by wearing their Gentleman Campaign© shirts and spreading the word about domestic violence in our communities. It takes a community to end domestic violence, and we need your support.
Previous
Traveling in a holiday-themed truck, the company delivered $5,000 in gifts to Waypoint kids ages 0-12 before the Winter Wonderland event. These gifts include dolls and accessories, food and kitchen play, craft kits, action figures, board games, puzzles, blocks, Legos, cars and trucks, as well as educational and riding toys.
Next
Waypoint is excited to announce a new initiative called the Caring Dads Program, which will be added to the multitude of services offered by the Domestic Violence Program. The Caring Dads Program has a goal of helping fathers improve their relationships with their children and end controlling, abusive, and neglectful behavior.
SHARE THIS PAGE
Contact Waypoint
318 5th St SE
Cedar Rapids, IA 52401