US Cellular Visits Cedar Rapids Organization with Donation
Company Spreads Locally Grown Joy to Support Waypoint
CEDAR RAPIDS, Iowa (Dec. 8, 2021) – To celebrate the holiday season and the meaningful value of community, US Cellular has donated items to Waypoint in Cedar Rapids.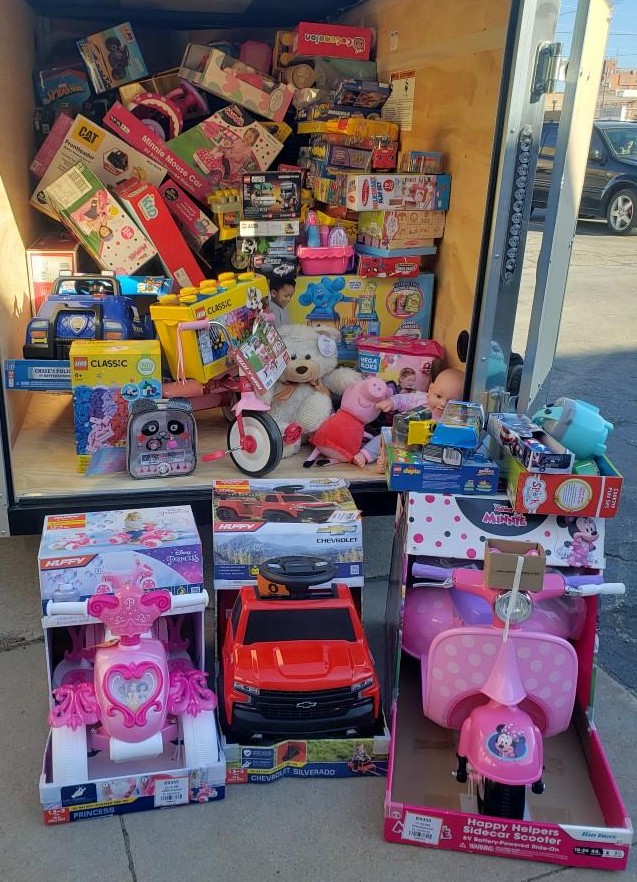 In order to bring locally-grown joy to the Corridor, US Cellular worked with its local team to learn about the needs of the community, then reached out to Waypoint to obtain its ideal wish list.
Traveling in a holiday-themed truck, the company delivered $5,000 in gifts to Waypoint kids ages 0-12 before the Winter Wonderland event. These gifts include dolls and accessories, food and kitchen play, craft kits, action figures, board games, puzzles, blocks, Legos, cars and trucks, as well as educational and riding toys.

These gifts are among more than 70 donations US Cellular will make to help connect with its local communities and spread joy this holiday season.
"Giving back to the people and organizations that make the Corridor an area we are proud to call home is what this season is all about," US Cellular East Iowa Director of Sales Josh Olbricht said. "Especially after last year, it is a true joy to celebrate and connect with the organizations that make our community special."
Through this initiative, organizations from hospitals to local Boys & Girls Clubs will receive a little extra cheer. Gifts range from toys for children to food donations for local homeless shelters.
In addition to community gifts, US Cellular has a sweepstakes where $10,000 will go to the winner and another $10,000 will go to the Science, Technology, Education and Math (STEM) program of the winner's choice at locallygrownjoy.uscellular.com.
US Cellular has a longstanding commitment to supporting its local communities through donations and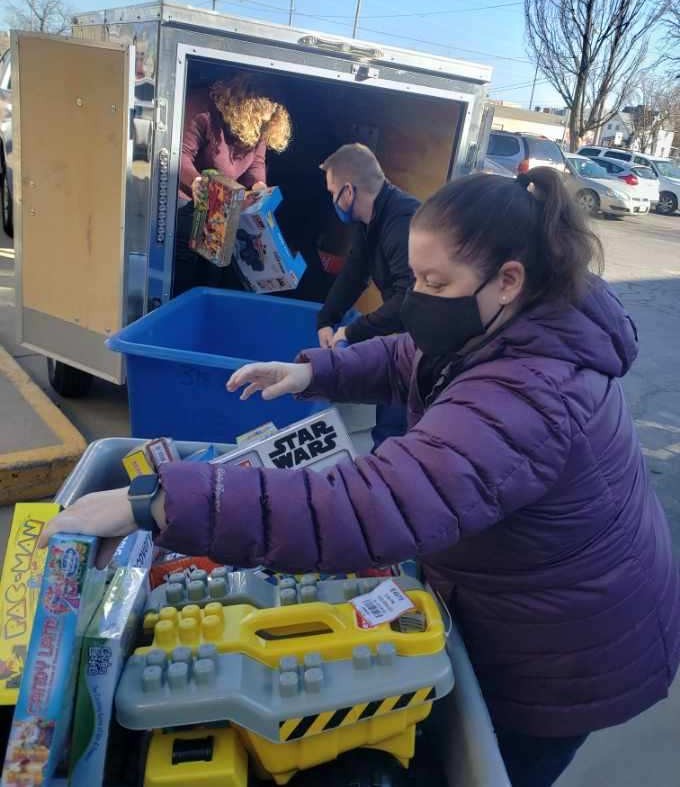 volunteerism. Since 2009, the company has donated more than $20.9 million along with countless experiences and technology items to nonprofit organizations across the country. For more information about US Cellular's corporate social responsibility initiatives, please go to https://www.uscellular.com/get-to-know-us/community-outreach.
About US Cellular
US Cellular is the fourth-largest full-service wireless carrier in the United States, providing national network coverage and industry-leading innovations designed to elevate the customer experience. The Chicago-based carrier is building a stronger network with the latest 5G technology and offers a wide range of communication services that enhance consumers' lives, increase the competitiveness of local businesses and improve the efficiency of government operations. To learn more about UScellular, visit one of its retail stores or www.uscellular.com. To get the latest news, promos and videos, connect with UScellular on Facebook.com/uscellular, Twitter.com/uscellular and YouTube.com/uscellularcorp.
###
For more information, contact:
Kevin Schuster, Public Relations Counsel Bridget Ballek, US Cellular
Cell: 402.917.6001 331.385.2215
Email: kschuster@lukaspartners.com bridget.ballek@uscellular.com
​
Previous
Every year, Waypoint maintains a tradition of recognizing women for their personal, professional, and civic contributions to the community through Tribute to Women of Achievement. Reflecting Waypoint's mission of inspiring people to move forward, these women are agents of change in the Corridor through their innovations, organizational enhancements, leadership, and service to others. Their efforts demonstrate the positive influence and impact women have in our community every day.
Next
Throughout the month of October, Waypoint will be working share information about domestic violence, healthy relationships, and what resources are available to those who may need support. This year, the program is facing an 8% funding cut, so community support is now more important than ever.
SHARE THIS PAGE
Domestic Violence Resource & Support Line
Housing Services
Contact Waypoint
318 5th St SE
Cedar Rapids, IA 52401