celebrating deserving women in our community
Tribute to Women of Achievement
Each year, Waypoint upholds the rich tradition of recognizing women for their personal, professional, and civic contributions to the community through Tribute to Women of Achievement. Reflecting Waypoint's mission of inspiring people to move forward, the women recognized are agents of change in the Corridor through their innovations, organizational enhancements, leadership, and service to others. Their efforts demonstrate the positive influence and impact women have in our community every day. To date, over 1,500 women have been recognized for their achievements.
Save-the-Date: 42nd Annual Tribute to Women of Achievement
When: Tuesday, December 5, 2023
Where: DoubleTree by Hilton, Downtown Cedar Rapids
Time: 11:00 a.m. - 1:00 p.m.
(Networking: 11:00 a.m., Lunch & Program: 11:30 a.m.)
---
Nominate
Nominations are now being accepted for this year's Tribute to Women of Achievement! There is a $50 nomination fee, and everyone who is nominated will be recognized at the event. The nomination fee does not include a reservation for the luncheon. Women can be nominated in the following categories:
Arts, Education, and/or Culture: Recognizes women who demonstrate an ability to engage and impact their community through arts, education, and/or culture
Innovation: Recognizes women who have introduced a new invention, idea, design, product, and/or process
Leadership: Recognizes women with visionary leadership that benefits an entire industry, profession, and/or field
Personal Life: Recognizes women who have demonstrated accomplishments and/or overcome obstacles that have significantly enhanced their personal life and/or their ability to help others
Service to the Community: Recognizes women who make contributions of time within their place of employment or through personal/volunteer efforts to their community and/or country
Read the full category descriptions here.
To learn more and to nominate, fill out the form to the right, scan the QR code below, or click here. All nominations are due by November 10, 2023.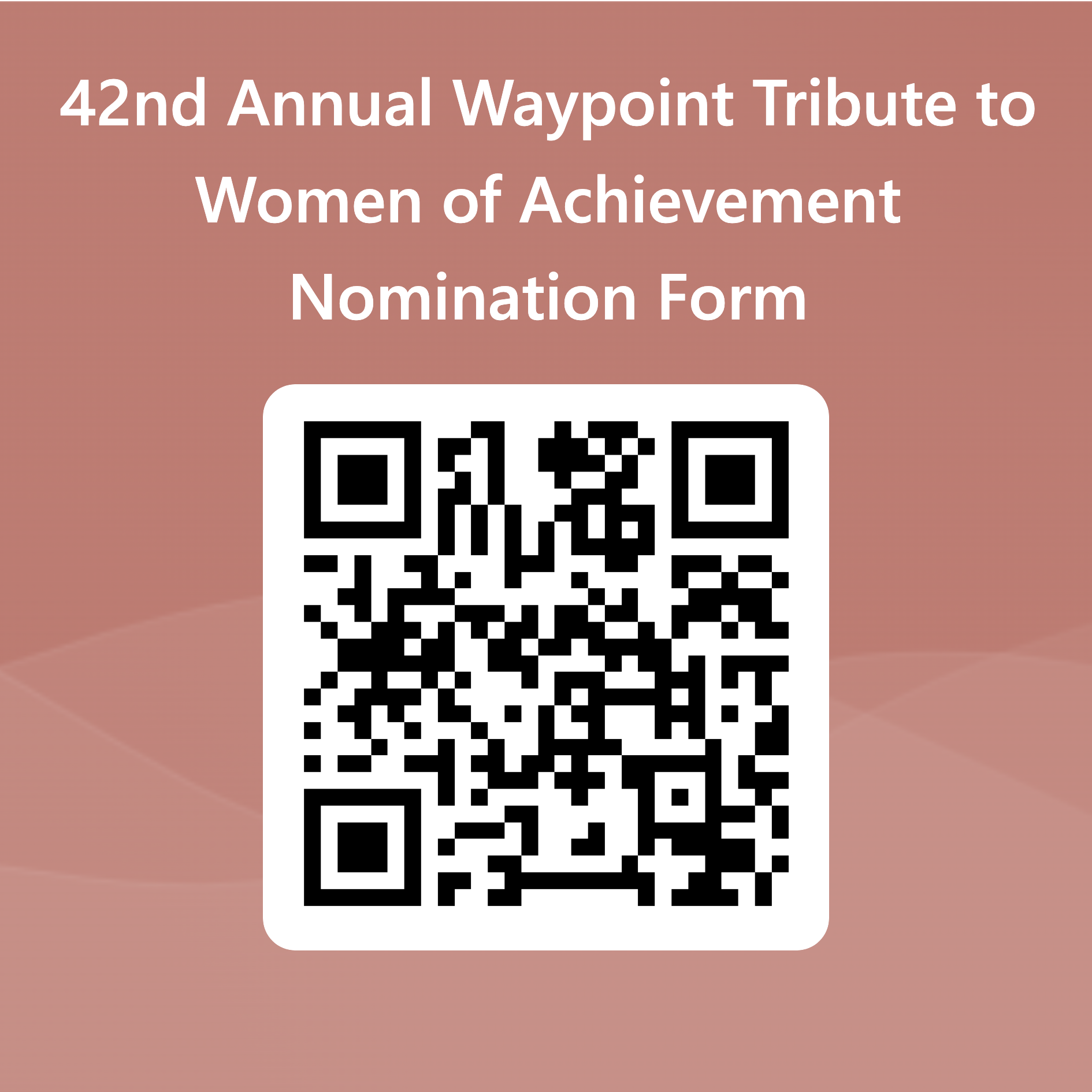 ---
Tribute Honor Society
Tribute Honorees continue to make an impact through Women Helping Women Scholarships. Waypoint is honored to invite past honorees to become a member of an exclusive society for women who have been previously recognized at a Tribute to Women of Achievement event. The Tribute Honor Society is a way for past honorees to continue to empower women to move forward in their lives. This yearly membership is a great way to help enrich the lives of women of are experiencing a housing crisis, living in poverty, or impacted by violence. Learn more about giving back through the Tribute Honor Society. Also, check out our Honor Society newsletter.
---
Keynote Speaker: Courageous Fire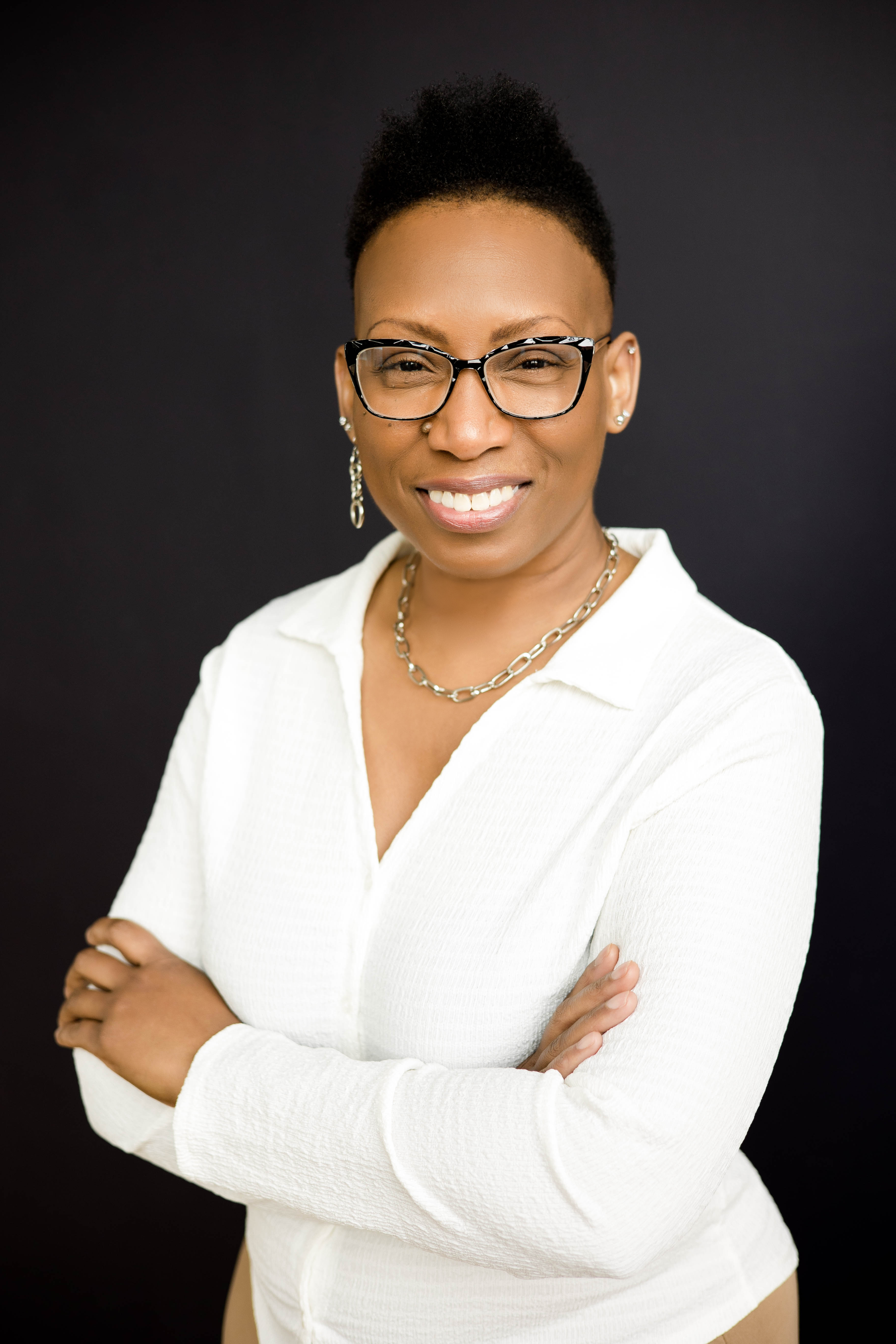 When Courageous Fire realized she had been living with someone who was abusing her in multiple ways, she was stunned. When she reached out for help from systems, her community and her family, she was disappointed. Courageous realized many things would need to be torn down and rebuilt, and that made her determined. She was determined to never be in this spot again, build programs so other Black women wouldn't have her experience, make sure her daughters understood what love and healthy relationships looked and felt like, and let other women see themselves in her and embrace hope. She built a new business - Courageous Fire, LLC - designed to educate the mainstream and Black communities on how to meet the needs of Black women in crisis and increase safe spaces for them. She built a new nonprofit - Courageous Access - designed to deliver culturally-infused services for Black women and the children they are still raising.
Connect:
LLC Facebook: @courageousfire
LLC Website: cfirellc.com/home
Nonprofit Facebook: @courageousaccess
Nonprofit Email: courageousaccess@gmail.com
Event Sponsors
If you're interested in making an impact in the community through sponsoring Tribute to Women of Achievement, please complete this form or contact Autumn at apaine@waypointservices.org.
---
Domestic Violence Resource & Support Line
Housing Services
Contact Waypoint
318 5th St SE
Cedar Rapids, IA 52401