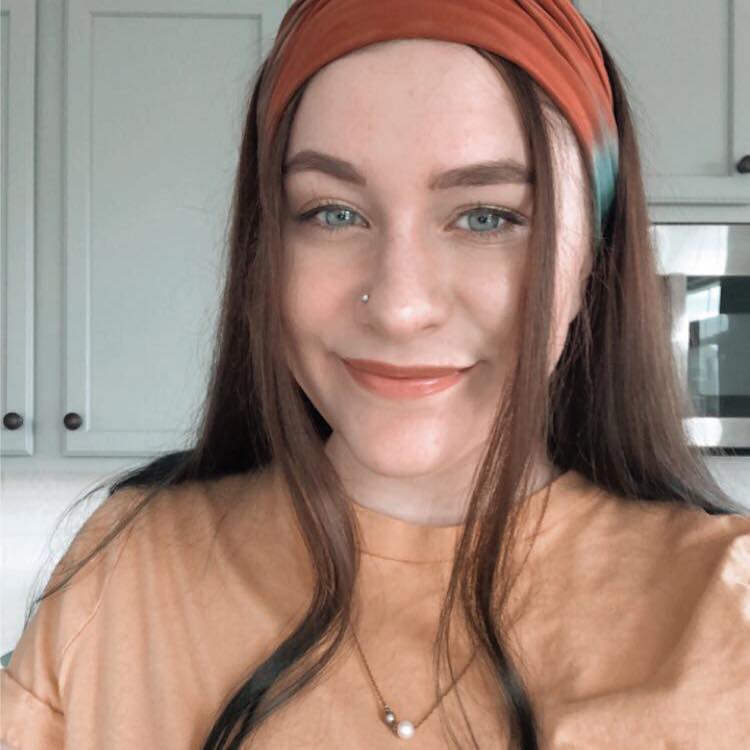 My name is Kailey Blunk, and I spent the summer working with Waypoint as a Resource Development & Marketing Intern. As I prepared for my senior year at Coe College as a public relations and communications double-major with minors in gender studies and creative writing, I knew I wanted to spend time completing an internship that was focused in marketing. As I began my internship search, I started looking at big companies such as T-Mobile and Starbucks. However, I found that I wasn't passionate about the mission I'd be marketing. I quickly readjusted my focus to look at nonprofits that I supported. Nonprofit work provides professionals with the opportunity to do good and give back to a community that needs support and assistance.
During my sophomore year, I had talked to my academic advisor about interning with a nonprofit that gave back to women and the LGBTQIA+ community (to bring in my gender studies focus), and Waypoint's Domestic Violence program was brought up. When April rolled around, I made sure to search Waypoint and applied to their internship program.
I started the internship in May, and right off the bat, I was learning new and innovative ways to create, edit, and distribute marketing materials and social media engagement plans. Within my first few weeks, I pitched writing a blog post on Mental Health Awareness Month and its impact on the homeless population. Brittany Appleton, Community Engagement Manager, was extremely supportive and helped to steer me on the right track. She even supported me as I brought the internship to my outside life and started a donation drive with a local Starbucks store that I worked at part-time.
Through my Resource Development & Marketing Internship, I was able to gain valuable insight to the intricacies of the nonprofit world. Waypoint provided me with the opportunity to attend a webinar aimed at learning more about the use and application of social media graphics and Canva for nonprofit marketing aspects. Nonprofit work allows me to use my skills to benefit the greater good.
While working as an intern at Waypoint, my skills were used specifically to aid the marketing efforts of the KidsPoint Child Care Program. Beyond just being a child care facility focused on the advancement of their students, KidsPoint and Waypoint focus on making child care affordable through their Family Support Program. Through their commitment to inspiring people to move forward, this program provides financial assistance and resources for families beyond the scope of the classroom. My work specifically worked to showcase all the good things KidsPoint does to give back to children and families. I worked on writing blog posts, developing social media engagement plans, and created marketing materials such as brochures and social media posts.
I was able to gain a well-rounded professional marketing experience and was able to network with so many wonderful people that work at Waypoint. My time at Waypoint was the highlight of my career advancement experience. If I could go back to the beginning of my internship search and experience, I know that I wouldn't change a thing.
Previous
Waypoint gave me the experience in understanding how the nonprofit world works. Now I will be able to apply this knowledge in any future jobs I will have. I would not have been able to grow as a person without Waypoint and their staff helping me learn.
Next
Verna's daughter, Angie, was killed in a car accident on March 18, 2012. She was ejected from the vehicle and died immediately. She was left lying in the ditch for an hour while the driver made calls to find someone to pick him up...
SHARE THIS PAGE
Contact Waypoint
318 5th St SE
Cedar Rapids, IA 52401